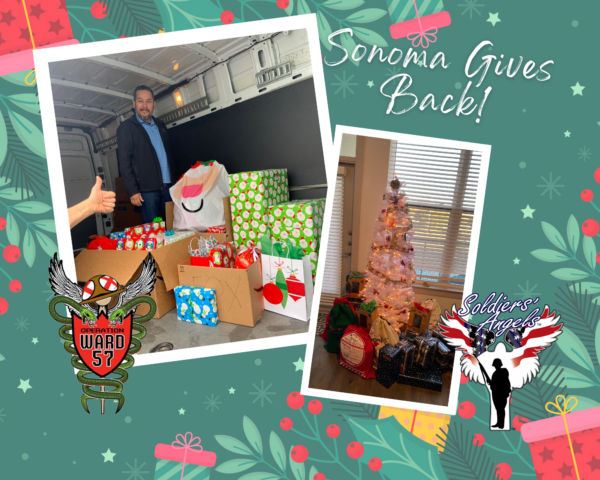 December 14, 2021
Making Holidays Brighter for Veterans & Their Families
As a gesture of goodwill and in lieu of holiday gifts, we partnered with Operation 57 Ward and Soldier's Angels, two nonprofit organizations dedicated to supporting wounded service members and their loved ones. Each holiday season, both organizations rely on sponsors to assist veterans with Christmas or Hanukkah presents for their children, along with a grocery gift card for holiday meals.
We had the pleasure of sponsoring eight families located in the vicinity of our offices in Northern and Southern California, Oregon and Washington. Each veteran was contacted to create personalized holiday wish lists for their children from ages 2 to 21. With lists in hand, our employees took the time and care to shop, wrap and deliver gifts to these deserving families.
Our concerted efforts as a company team helped a total of 39 individuals (including 17 adults and 22 children) with holiday presents and food to celebrate this season of giving without any stress or worries. More importantly, our military veterans have given so much for the USA, and this is just one way to share our gratitude, kindness and resources with them.
We hope this simple act of generosity will inspire you to help families in your community too. Click below for more information on Operation 57 Ward and Soldier's Angels. Also, we want you to know that when you do business with us, you are also involved in this spirit of giving. Together we are sharing our resources that ultimately benefit those who need help and hope.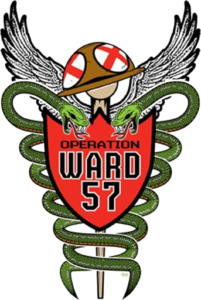 OPERATION WARD 57
www.operationward57.org
Mission Statement: Support wounded, injured and ill service members, veterans, their caregivers and those that aid in their recovery by providing assistance and outreach in their recovery, comfort and morale, and through advocacy, education and promotion of their circumstances.
SOLDIER'S ANGELS
www.soldiersangels.org
Mission Statement: The mission of Soldiers' Angels is to provide aid, comfort, and resources to the military, veterans, and their families. The choice to serve is one of sacrifice. Military service means complete commitment to something larger than one's self, selflessly bearing the responsibility for the security of everything we hold dear in the United States. Soldiers' Angels' purpose is to honor that. Our global network of volunteers — representing all 50 states, Guam, Puerto Rico, and 24 countries abroad — work to ensure that those who serve or have served are supported, uplifted, and remembered through a variety of support programs.